For those who believe in the magic of Disney and do not want anything to change that, I recommend you not read this post. I unfortunately have very little good to say about Disney or Disney Animal Kingdom as a result of this trip.
Not My First Time
Now, I should start off by saying this was not my first time at Disney. I went to the parks once in high school and once in college before going to Disney Animal Kingdom. And I enjoyed both trips. This time was a nightmare.
Scheduling Issues
It started off with me having made an error with the dates and having scheduled Disney on the same day as our manatee tour. I figured Disney would be the easier day to change, which I tried to do online: it didn't work. Three times I attempted to call, and on the third time, I decided to wait it out on hold. I was on hold for two hours before an agent answered, but I could barely hear her. She had the audacity to suggest I call back another time. I don't remember all the specifics, but I do remember a distinct impression that the agent didn't want to talk to me or help me, and this was before I was even in Florida. Just as a point of comparison, you should know that Universal put me on hold for about 5 minutes when I decided to change one of our breakfasts, so I could move the manatee tour (and I was able to move the manatee tour online).
The Day Of
Once in Florida and when we went to Animal Kingdom, the park was packed, despite the need for a reservation. The streets were narrow, making the park feel even more packed. And, yes, I know, this was over Thanksgiving, the day before Thanksgiving in fact, but still. Universal was crowded, but it didn't feel as crowded. I had more than one panic attack that day because of the crowds.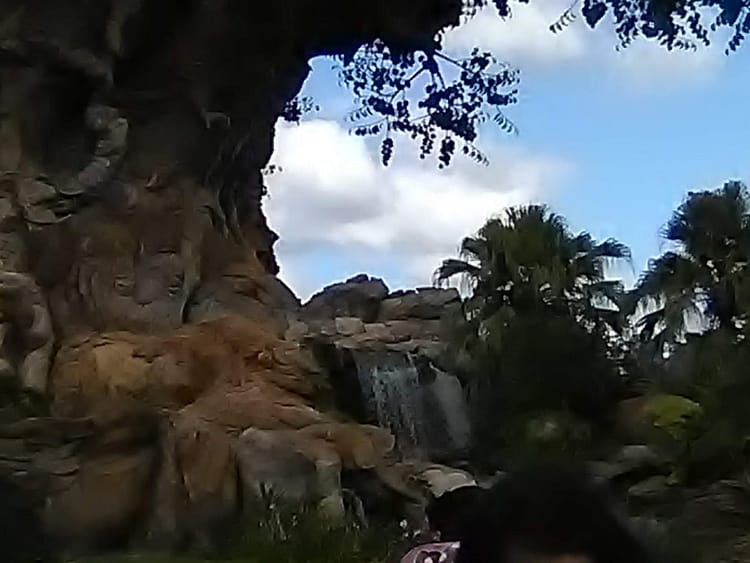 There wasn't much to do either–or at least, not much that we got to do. We waited about an hour to get on the safari and there were a few exhibits that we saw, but I didn't see much else, and I didn't have a good time. I think my friend liked getting to see Mickey, even if it was from a distance on a boat, but we left early, but weren't able to get back to the Universal parks that day.
Other Posts You Might Like: