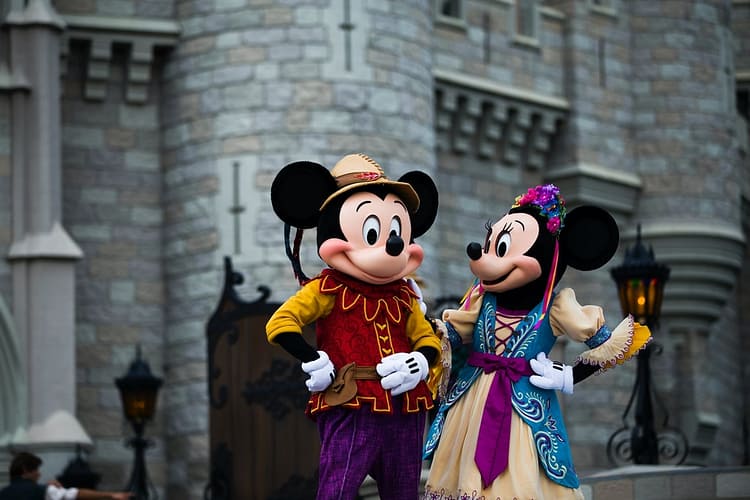 For those of you who who are familiar with my travel agency, or my blog or vlog, then you know that I love amusement parks. I mostly go to Universal Studios since I'm a huge Harry Potter fan. But, today, we are going to be talking about Disney and what to pack for a day at Disneyland.
COVID Related Items
Vaccination Card or negative COVID test: While it is not strictly required for you to have these items on you, it is strongly recommended that you be vaccinated if you go to Disneyland Park or have a negative COVID test within 48 hours as per state guidelines.
A Mask: Masks are required for certain indoor activities at Disneyland, so it is important that you bring one with you, so you will not be turned away from any activities. It is no longer required for you to wear a mask outdoors.
Hand sanitizer: Even though a lot of places tend to provide hand sanitizer these days, I prefer to carry some with me just to be safe. This way, I have access on the go, instead of needing to try to find a bathroom to wash my hands or park provided hand sanitizer.
Weather Related Items
A poncho: Even if it is not forecast to rain, you can use a poncho to stay reasonably dry on the water rides. I recommend ordering a cheap poncho through Amazon or similar, or you can purchase one at the park and then save it for future trips.
Umbrella: An umbrella is not especially necessary if you have a poncho, but can be helpful on rainy days. If it is during CA's dry season (May-September), then you can probably leave this at home.
Sweater or Sweatshirt: Even in the summer, it is important to bring a sweater or a sweatshirt because it can get pretty cool in the morning and in the evening. Layers are always a smart choice in the Los Angeles area.
Sunscreen
Food or Snack Items and a Reusable Water Bottle
Disneyland allows guests to bring their own food into the park as long as it is not in a glass container, does not require heating or reheating and is for self-consumption. Disney does have their own food plans, however, if you are looking to save some money, I recommend bringing in your own food.
I highly recommend bringing a reusable water bottle. You can save a fortune on buying drinks by refilling your water bottle at water fountains or by ordering a free cup of ice water from vendors to refill the bottle with.
Other Optional Incidental Items
Chapstick
Hand lotion
Nail file
Tylenol or pain reliever
Tissues
Baby wipes or wet naps-for cleaning your hands
Other medications you may need in the park
These are items that may come in handy, but you should use discretion to choose what items would suit you best in the park. I usually take both a backpack and a fanny pack, although the fanny pack is really just for my camera and filming equipment. If you do not need to immediately access more than your phone or your wallet, you should be fine with just a backpack. Just be sure that your backpack is no larger than the dimensions specified by Disney. You will be able to take your backpack on most rides, but there are a few rides. you will need to leave at a secure spot.
Similar Posts You Might Enjoy: