Although I am not a California native (I moved here not quite 9 years ago from Pennsylvania), one of the first places I visited was San Diego. Here is my guide to the best budget friendly vacation in the sunny San Diego. Welcome to the San Diego Destination Guide.
Where Should You Stay?
In my experience, Mission Valley tends to be the cheapest part of San Diego to stay in when visiting. There are mixed reviews on the safety of the area. And, based on my experience, I will tell you this–if you are a late night partier, I would maybe find a different part of town to stay in. I wouldn't want to be wandering around after dark, especially after drinking. That said, I've stayed there numerous times, and the only issue I had was bedbugs at the EZ 8 Motel. This was a few years ago, so they might have cleaned it up, but I wouldn't recommend staying at that particular hotel.
Other budget friendly areas of San Diego include Pacific Beach and San Ysidro near the border. I have never been to San Ysidro, so I cannot speak to its safety or crime statistics.
What Should You Do?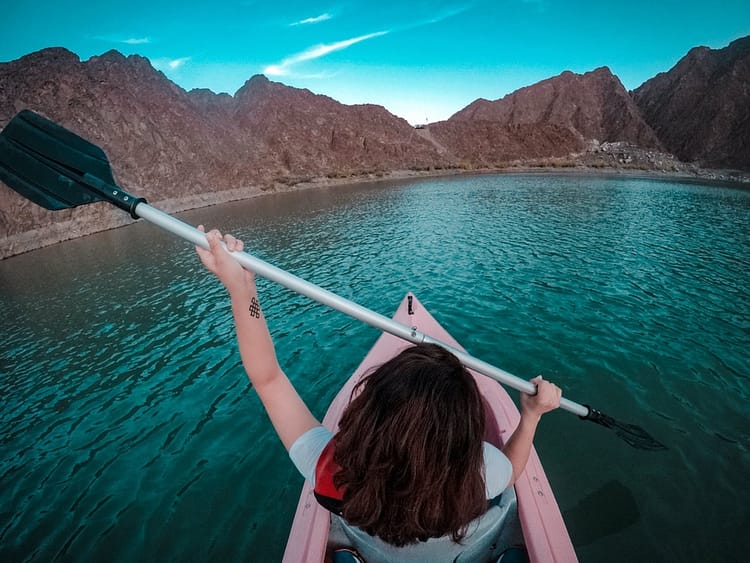 The best activities for any given vacation depend entirely on the types of activities you enjoy. San Diego is a beach city, so water sports are generally at the top of the list.
Kayaking through the sea caves, paddleboarding in the ocean or a harbor, surfing, snorkeling, and boat rides are all great ways to spend your time. You can also go to the aquarium, and there are zoos, museums, and animal interactions throughout the San Diego area to keep you entertained.
You should also check out the Carlsbad Aquafarm which is an eco-conscious tour of a real live oyster farm. The Tour is $40/adult and $10 for children ages 6-12. Children 5 and under get in free.
What Should You Eat?
To be honest, food is generally not as high on my list when planning a trip, but there are a couple of ways to save money on food when in San Diego.
Packing food or buying groceries once arriving in San Diego: If I'm on a really tight budget, I will usually bring some food to eat in the hotel room at least for dinner or for snacks in the evening. This is a great way to bring down the costs on food.
Eating at fast food or cheaper restaurants when on the go: I hate cooking. Even when I do bring food with me on a vacation, I bring cans of soup and microwave meals. And, I always stay in a hotel that ideally has a microwave and a refrigerator. But, Subway and other quick options can serve as cheaper meals on the go, particularly for lunches.
I do tend to eat at at least one middle tiered restaurant. Although the prices may be a little more expensive, a casual meal for lunch in between activities is sometimes called for.
Similar Posts You Might Enjoy: