One thing I learned really fast when I started doing Universal Studios videos on Youtube is that Halloween Horror Nights videos are very popular. I went to Halloween Horror Nights for the first time this year. And, the big question is 'how scary is it?' The answer is, it depends.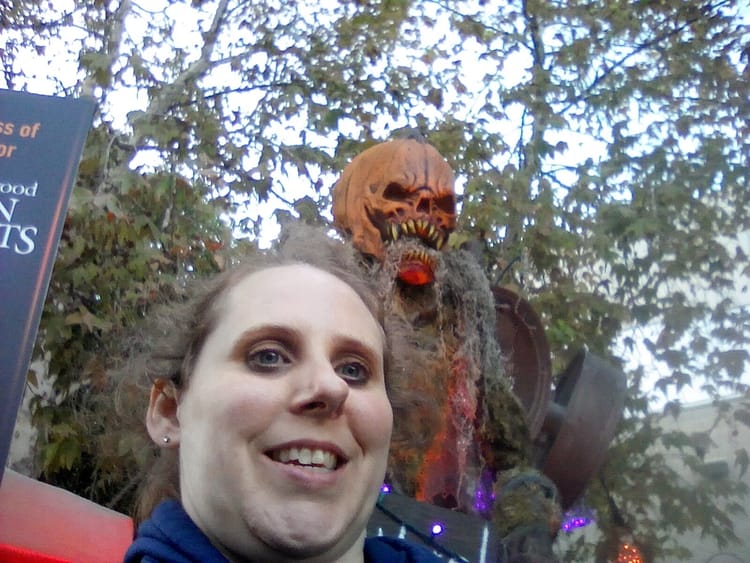 What Scares You
How scary it is depends on what scares you. For me, I tend to be most fearful of CGI and realistic looking animatronic dinosaurs lunging toward me. So, I found Jurassic World and King Kong 3D to be scarier than the haunted houses. That said…
If you are scared when people jump out at you, then Haunted Horror Nights, especially the Terror Tram and the mazes on the upper lot, will be utterly terrifying for you.
While people jumping out at me startles me, I'm more likely to begin laughing after the initial scream rather than really being scared. You can hear me laughing at the monsters on several of the videos on my Youtube channel.
Similar Posts You Might Enjoy