This past year, for my birthday, I went to Monterey Bay. Let me tell you what I learned on my epic birthday at Monterey.
Conservation and Protecting Animal Species
The biggest thing I learned was about conservation and protecting the vulnerable animal species that live in Monterey Bay. These include sea otters…harbor seals…and so many more.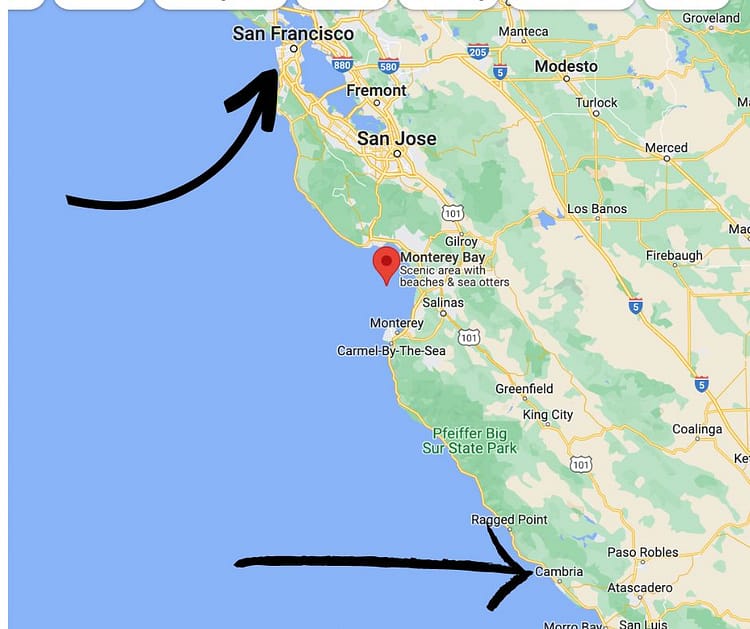 Monterey Bay is located just off of the coast of California from San Francisco in the north to Cambria in the south. And, it is made up the coastal ocean, kelp forests, steep canyons, rocky shores, and tidal pools. I'm primarily going to focus on the coastal ocean, rocky shores, and tidal pools today since I did not go out into the deep ocean during my trip.
The Coastal Ocean
The coastal ocean is habitat to 90% of marine organisms including sea lions, sea otters, harbor seals, fish, water birds, and even sometimes whales and dolphins. Unfortunately, I didn't get to see any whales and dolphins on my trip, though I saw all of the others.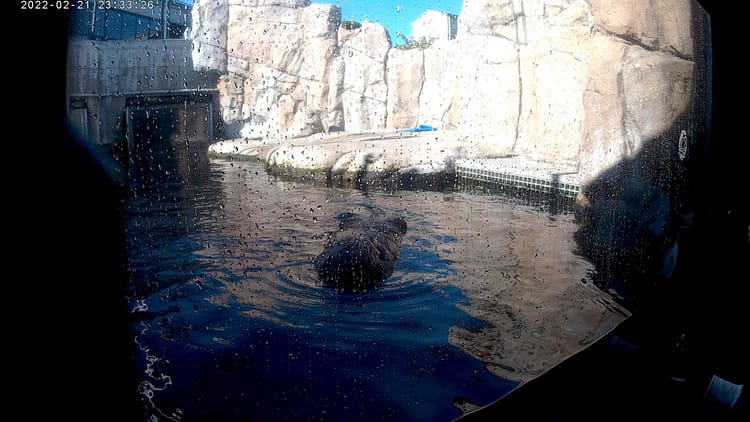 Image above is of a sea otter at the Monterey Bay Aquarium.
The coastal ocean is strongly affected by physical conditions. This includes winds, waves, rivers, topography of the seafloor, and the shape of the coastline, as well as by human activities like coastal development, pollution, commercial and recreational harvesting of marine creatures and changing climates and resulting sea level rise which lead to warming waters and changes in storm patterns.
Rocky Shores and Tidepools
Rocky shores and tidepools exist between land and sea and alternate between terrestrial and marine habitats depending on the tides.
When I kayaked both in Monterey and Elkhorn Slough, it was during high tide. So, we saw a lot of animal activity, particularly from predators like sea otters and sea lions. But, my afternoon boat ride through the slow took me through low tide, and we still saw plenty of animals, particularly sea otters.
Monterey Bay Aquarium
On the first full day of my trip, I went to the Monterey Bay aquarium which includes two conservation areas: The Edward F. Ricketts State Marine Conservation Area or SMCA, which is located from the Coast Guard Jetty to the aquarium and The Lovers Point State Marine Reserve or SMR which is located from the aquarium to Lovers Point and includes Hopkins Marine Station.
The predominant marine mammals found here are sea otters….sea lions, and harbor seals. Those are California Sea Lions you see there on your screen, but don't worry, we'll get back to the sea otters in just a moment.
Monterey Bay Aquarium aims to inspire conservation and to protect and restore California's ecosystems.
Monterey Bay Aquarium Research Programs
Their sea otter program is the only one of its kind that was developed over the last thirty years and focuses on rescuing, rearing, and reintroducing sea otter pups into the wild.
They also conduct research into sharks and bluefin tuna as well as focusing on conservation and population monitoring.
Elkhorn Slough
The Elkhorn Slough is located between Monterey and Santa Cruz, 7 miles inland from the coast. It is the largest tidal marsh in California outside of the San Francisco Bay. Wildlife here include marine animals such as sea otters, harbor seals, and sea lions, plants, 340 different species of birds, and fish.
How You Can Help
So, what can you do to help these amazing creatures:
Choose sustainable seafood, support policies and business that are working toward solving the plastic problem in our oceans, apply for seats on or attend meetings for the Sanctuary Advisory Council or SAC, volunteer to collect data on the beach or kayak to interact and educate visitors to the bay.
You can sign up for internships, reduce your carbon footprint, or start talking about climate change with those around us to raise awareness. Contact your representative about climate change initiatives or support alternative transportation. You can turn off lights and switch to LED bulbs, as well as choosing energy-efficient appliances, wash your laundry in cooler water and adjust your clothing layers before reaching for the thermostat.
Finally, you can sign up for one or more Monterey Bay email lists to stay up to date on what is happening and what you can do.
Conclusions & Booking
For more information on my trips or how to book a trip for yourself with AprilCoxTravel (or to give us credit through our affiliates), you can go to my website https://aprilcoxtravelandfreelance.com/aprilcoxtravel-2/ or call 424-291-2267 between 2 and 7 PST Monday through Friday. 
Similar Posts You Might Enjoy
References
https://wildlife.ca.gov/Conservation/Marine/MPAs/MLPA
https://www.piscoweb.org/index.php/
https://www.parks.ca.gov/?page_id=27696
https://www.montereybayaquarium.org/
https://montereybay.noaa.gov/welcome.html