If you do not live in Southern CA, you may not know about our Galapagos Island experience just off of our coast. Catalina Island is the southernmost island in the Channel Islands off the coast of California. If for whatever reason you haven't been to the island yet, this is a great experience that I highly recommend. There is so much to do on the island that you could stay for a week and still not experience everything. That said, I'm focusing on a day trip for right now. Here is my Catalina Island Day Trip Itinerary.
Getting There
There are two ways to get to Catalina Island–by ferry and by helicopter.
There are two different ferries that travel to Catalina Island: The Catalina Express and the Catalina Flyer. The Catalina Express leaves from downtown Long Beach, San Pedro, and Dana Point several times per day. It usually travels to Avalon, the main town, as well as Two Harbors which is more remote. The Catalina Express is pet friendly and costs $42.50 each way. Commodore Lounge is $62.50 each way and is not pet friendly. And, the trip is approximately an hour and a half from Long Beach to Avalon.
The Catalina Flyer leaves from Newport Beach and travels to Avalon. Your ticket will cost $39 each way/adult, $30.50 each way/child, $36.50 each way/senior, and $3.60 each way/infant. It is not pet friendly. The trip is 75 minutes.
Finally, IEX Helicopters is the main provider for helicopter rides to Catalina Island. It costs $179/person.
Catalina Island Falconry Experience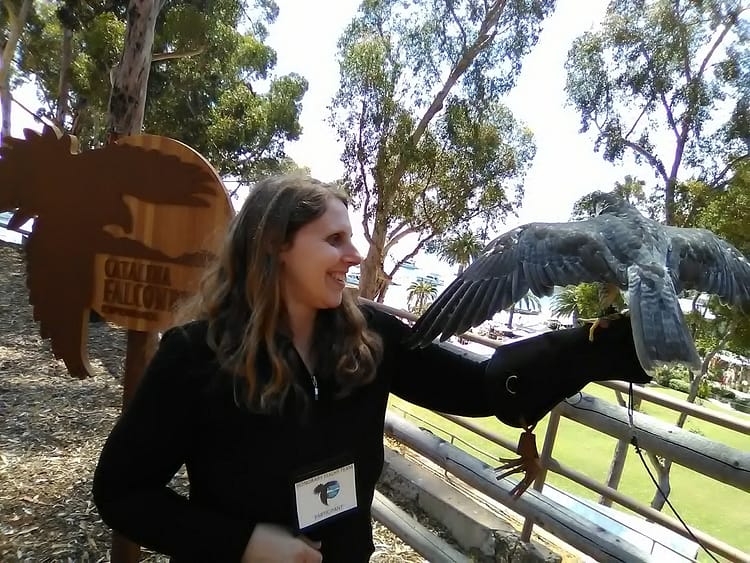 This is a 75 minute experience where you learn about the art of falconry and get to catch a real live falcon (2 different falcons) before the end of the experience. The experience is $94 for an adult and $84 for a child.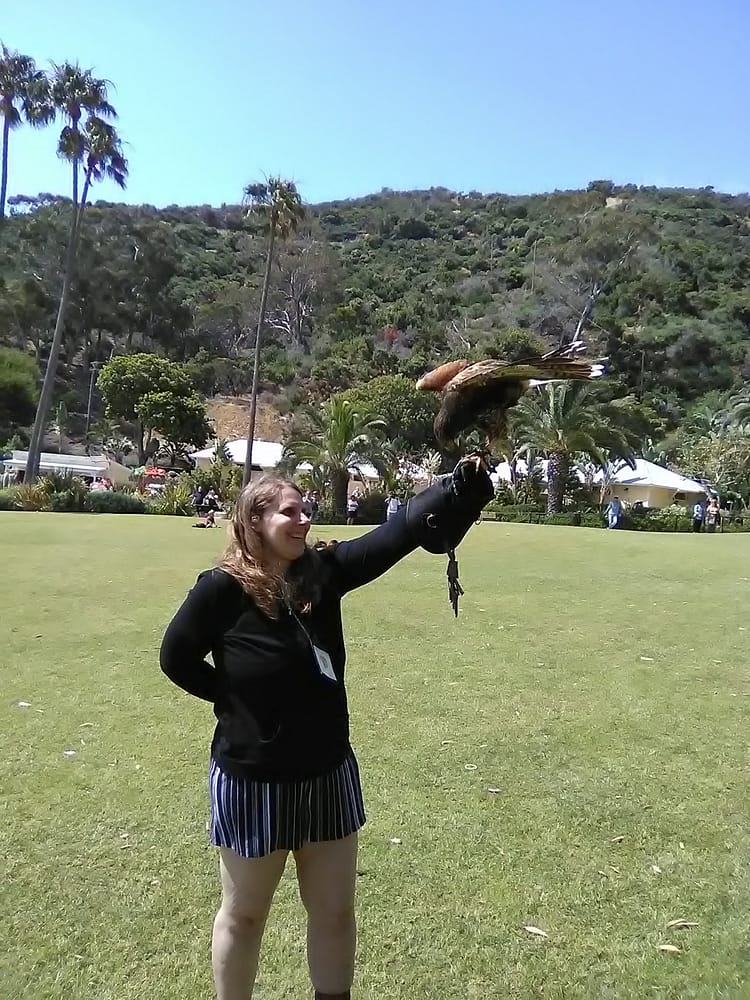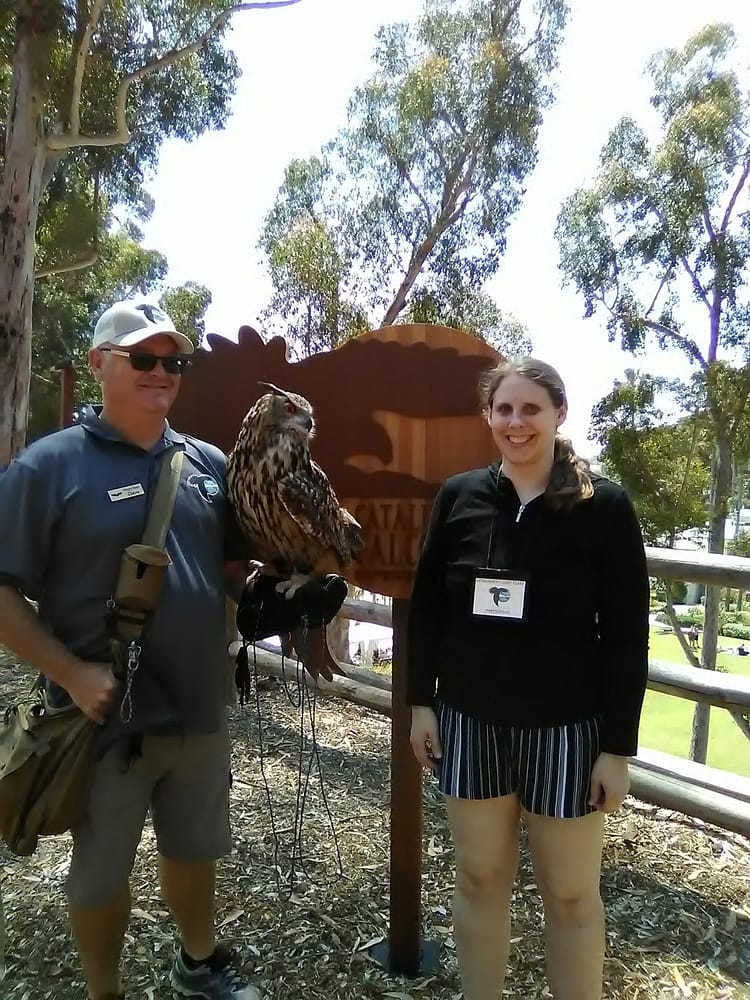 Glass Bottom Boat Tour
Of the three activities I'm reviewing today, this isn't nearly as action packed. But, it was still really cool to see the fish under our feet, under the water. This is a 40 minute boat tour at $26.95 for an adult and $22.95 for a child.
Journey to Frog Rock Kayaking Tour
It's hard to say which I enjoyed more–the Falconry Experience or the Journey to Frog Rock. I love kayaking–it is one of my favorite outdoors activities to participate in. And, this was no exception.
At the time I had gone, I was recovering from having been hit by a car, so walking around Frog Rock was challenging for me. I was also a bit skittish about going through the surf to get to Frog Rock as well as getting back to Descanso Beach Club.
While my concerns with walking around Frog Rock were justified, there was little to worry about coming into the shore. Although there is a small amount of surf, it was easily manageable.
Why the Surf Scares Me
Not a lot of people know, but I got caught in a storm on a kayaking tour down in La Jolla several years ago. I was fine with the currents and while we were in the open ocean, but my kayak capsized in the surf. Now, I am a strong swimmer, but it was challenge getting back to shore to say the least. Eventually, I got to a point where I could touch the bottom and I walked backwards through the surf to the shore. It was one of the scariest experiences in my life, and it's why I no longer go kayaking outside of specific times of year (approximately April-November). There are more likely to be storms in the winter and early spring months (the incident in question took place in February). I haven't been back to La Jolla since.
That was not my experience at Catalina Island. Granted, I did go kayaking in July this time around, so there is a greater risk for sharks than being caught in a storm. But, I made it through safe and sound.
Family Friendly
The Frog Rock Tour is a relatively easy paddle with a break in the middle, and if I recall, there were several children on the tour as well. It is very doable for a child in a double kayak with an adult.
Important Information About the Tour
This is a 2.5 hour tour with a 450 lb limit for the double kayaks (two persons or two persons and a small child). It costs $72/adult and $54/child.
Unfortunately, I don't have any photographs or video for this particular tour as this was before I got my action cameras. If you're interested in me going back and getting video and/or photographs for this, let me know down in the comment section. And, if there are any other tours you would like me to review on a future trip, let me know that as well.
If you would like to book your own trip to Catalina Island, you can give me a call at 424-291-2267 between 2 and 7 PM PST or set up your complimentary vacation planning session today.
Similar Posts You Might Enjoy