Southern California, a vibrant land known for its glitzy cities, golden beaches, and iconic attractions, also harbors a wealth of hidden gems that beckon adventurers seeking uncharted escapades. Beyond the bustling streets and famous landmarks lie secret trails, unspoiled landscapes, and hidden retreats waiting to be explored. Join us on a journey to unveil the lesser-known treasures of SoCal's hidden trails and escapes.
Exploring Enigmatic Trails
Anza-Borrego Desert State Park
Nestled in the heart of the Colorado Desert, the Anza-Borrego Desert State Park boasts a diverse terrain. From rocky canyons to flowering cacti and unusual rock formations, this is a paradise for hikers and nature enthusiasts. The Borrego Palm Canyon Trail, with its oasis and seasonal waterfalls, is a highlight that unveils the park's hidden wonders.
Escondido Falls
Tucked away in the Santa Monica Mountains, the Escondido Falls trail offers a mystical journey to a stunning 200-foot waterfall. A moderately challenging hike through lush greenery and alongside a trickle of a creek reveals this hidden gem, making it a picture-perfect spot for hikers and nature photographers.
Solstice Canyon
Malibu's Solstice Canyon whispers tales of historical ruins amidst picturesque landscapes. The Rising Sun Trail leads explorers to the remains of the tropical garden and the grandeur of the Roberts Ranch House, igniting the imagination with stories of the past while relishing the beauty of the present.
Secret Seaside Retreats
Crystal Cove State Park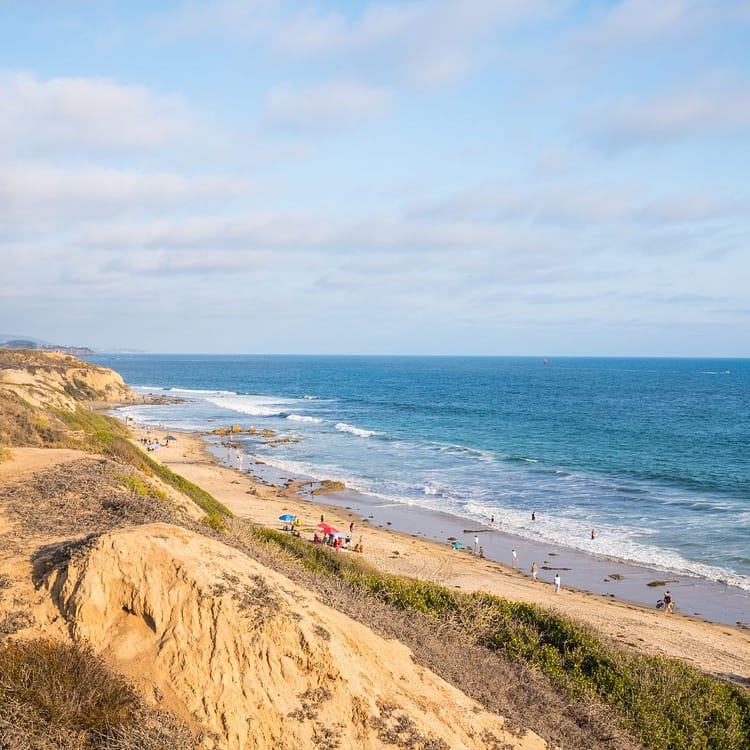 Amidst the hustle of Orange County lies Crystal Cove, a coastal paradise brimming with hidden coves and pristine beaches. Stepping into this timeless realm reveals historic beachfront cottages and a sense of seclusion, perfect for a serene beach day or an idyllic sunset escape.
Leo Carrillo State Park
North of Malibu, Leo Carrillo State Park unravels a coastal wonderland, boasting tide pools, sea caves, and secluded stretches of sand. This hidden gem offers a slice of tranquility, inviting visitors to explore nature's wonders away from the crowds.
Abalone Cove Shoreline Park
Nestled in Palos Verdes, Abalone Cove Shoreline Park lures adventurers with its tide pools and cliffside trails. It's an oasis for beachcombers, offering a glimpse into the vibrant underwater world and breathtaking coastal panoramas.
Mystical Mountain Hideaways
Big Bear Lake
Escape the urban sprawl and venture into the uncharted San Bernardino Mountains to discover Big Bear Lake, a serene haven for nature enthusiasts. Hiking, biking, and boating opportunities abound, providing a respite surrounded by pine forests and pristine waters.
Idyllwild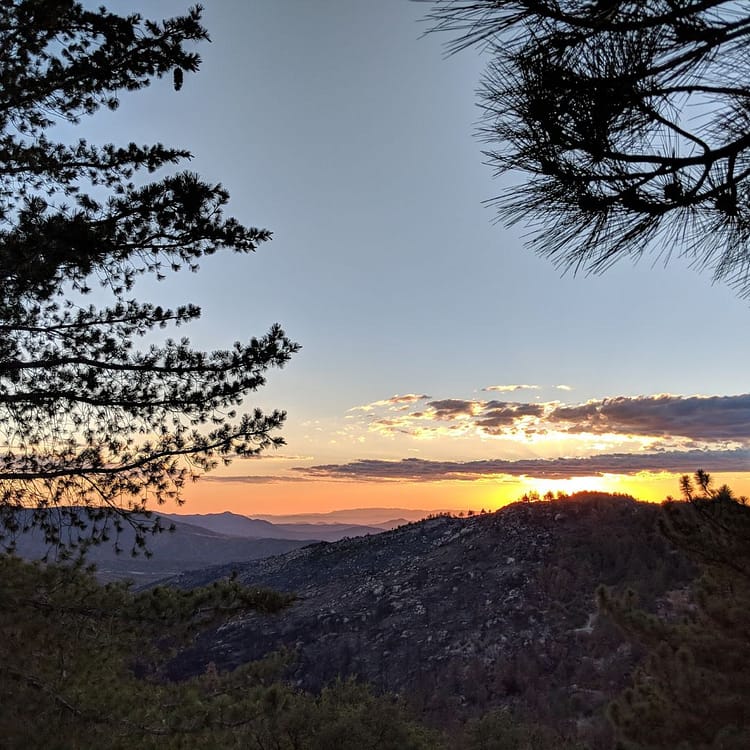 Nestled in the San Jacinto Mountains, Idyllwild captivates visitors with its rustic charm and artistic vibe. Enveloped by forests and flanked by granite peaks, this tranquil town offers a retreat for hikers, art lovers, and those seeking a serene mountain escape.
Mt. San Jacinto State Park
Ascend to the summit of Southern California at Mt. San Jacinto State Park, accessible via the Palm Springs Aerial Tramway. The alpine scenery and cooler temperatures offer a stark contrast to the desert below, providing a playground for hiking, snowshoeing, and stunning panoramic views.
Unraveling Cultural Enclaves
San Juan Capistrano
Imbued with history, San Juan Capistrano embodies the essence of old-world charm. The Mission San Juan Capistrano, founded in 1776, stands as a testament to the region's cultural heritage, offering a glimpse into the area's rich past and architectural beauty.
Ojai
Nestled in a valley embraced by the Topatopa Mountains, Ojai exudes an artistic aura and spiritual serenity. With its art galleries, farmer's markets, and wellness retreats, this hidden enclave offers a cultural haven for those seeking a laid-back escape.
Conclusion
Southern California's allure goes beyond its renowned attractions and bustling city life. Unveiling its hidden trails and uncharted escapes reveals a diverse landscape. From desert oases and coastal wonders to mountain retreats and cultural enclaves. Whether you seek solitude in nature or a glimpse into the region's storied past, SoCal's lesser-known treasures offer a tapestry of experiences waiting to be explored.
Embark on these uncharted adventures. And, allow the magic of Southern California's hidden trails and escapes to captivate your soul, offering moments of serenity and discovery amidst the boundless beauty of the region.
Similar Posts You Might Enjoy